Fermentation is at the heart of Galactic's business reflecting its identity.
We are inspired by nature producing natural ingredients, antimicrobials and lactic acid, all by fermentation.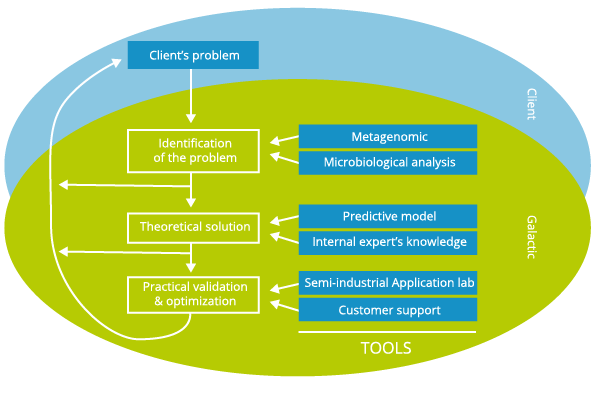 We upgrade and perfect the traditional fermentation process to a robust industrial scale using a wide range of state-of-the-art fermenters at laboratory (200 mL to 750 L), pilot (500 L to 15 m³) and industrial (30 m³ to 1000 m³) scale.